Every Hell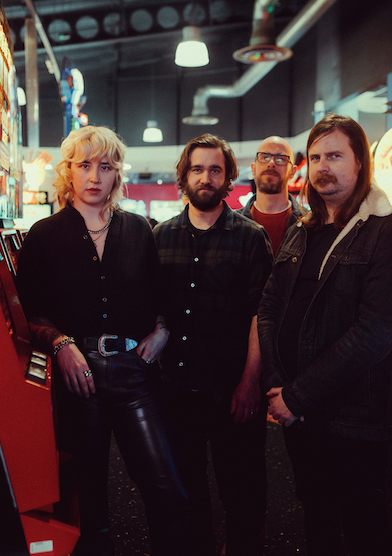 Saturday
The Cave - tbc
Intricately smashing together their influences, Every Hell have created their very own flavour - 'Doom Pop'.
They are:
● Will Gardner (Black Peaks/Skin Failure) - Vocals & Saxophone
● Evelyn May (Session: Alison Goldfrapp/Deaf Havana/Bossk. Member: Dvne) - Guitar, Keyboards & Vocals
● Andrew Gosden (Black Peaks) - Bass & Vocals
● Mark Roberts (Broker. Producer/Engineer: Black Peaks, Jamie Lenman, Delta Sleep) - Drums & Production
The first single 'Freaking Out' from their debut EP recorded and produced by Peter Miles at Middle Farm Studios and mixed in-house by Mark Roberts is due for release in Autumn 2023.
OUR STORY
2000trees was created in 2007 by music festival veterans after attending all the main industry events over a decade. Starting with a simple passion for music and the desire to create a dynamic, energetic and accessible event that put the fetival-goer at the top of their priorities.
learn more