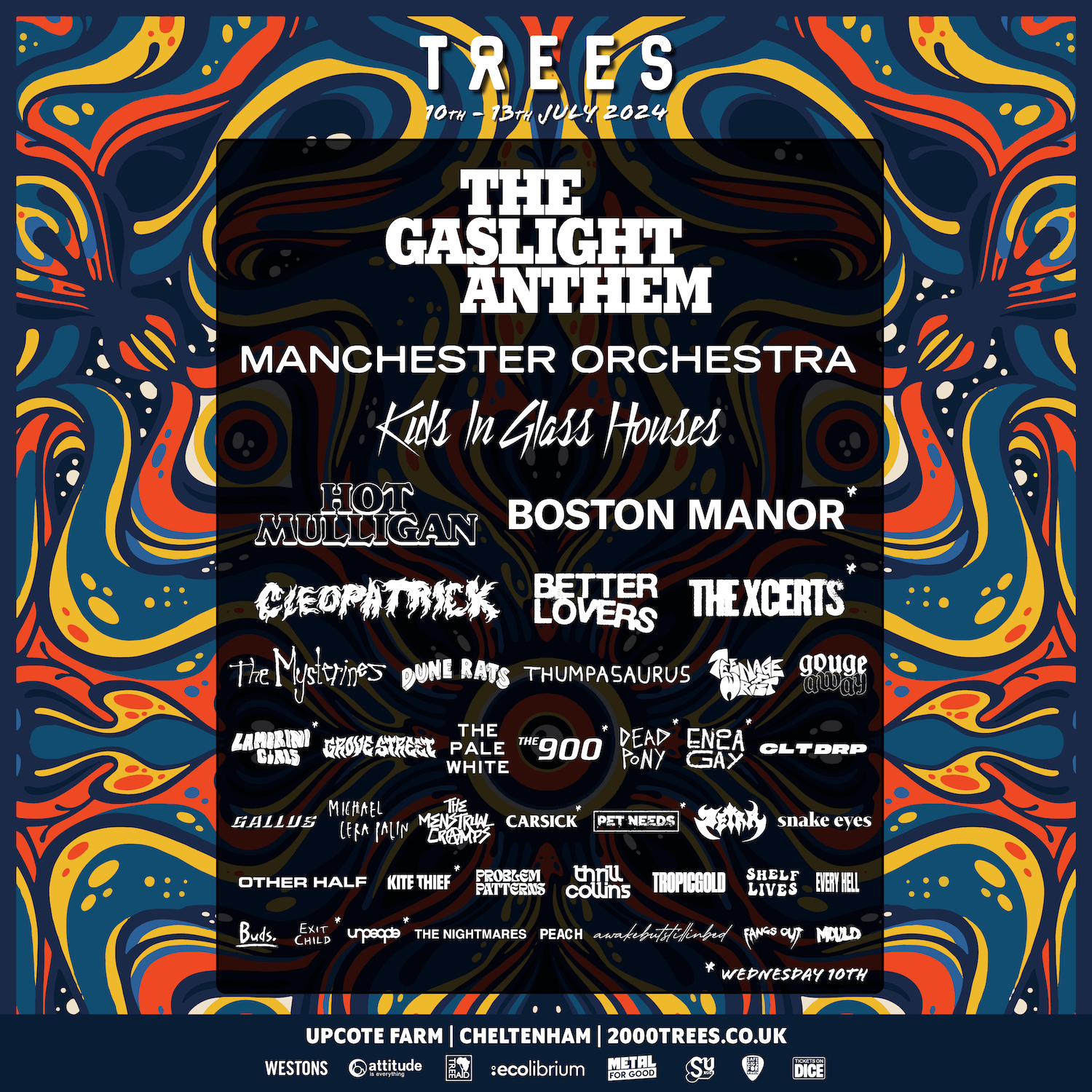 41 New Bands join The Gaslight Anthem


4 DAY & VIP BACK ON SALE FRIDAY


Here we go again! 41 of the best, must-see bands have just been added to our 2024 lineup. 🤘🤘🤘
(Wednesday bands on poster below are shown with an asterix).
Really hope you're as excited as we are!? There's plenty more where that came from, including of course your Friday & Saturday headliners.
But with tickets absolutely flying, you'll need to get your tickets ASAP or join the waiting list for 4 Day & VIP tickets. Don't forget they're still 30% OFF with full refunds till the end of the year if you change your mind, so what have you got to lose? More details & links to join the waiting list below.
Check these 41 stunners out 🤘🤘🤘
If you missed out on 4 Day or VIP tickets make sure you join the waiting list on DICE for when they go back on sale this Friday 3rd of November at 10am.
This will be your last chance to get your hands on our SOLD OUT
4 Day & VIP tickets for 2000trees 2024.
Click the ticket type you want below & join the waitlist.
When they go back on sale they will only be available to people on the waiting list.
When they're released you'll get a reminder on DICE (text & email). The tickets you select will be automatically added to your cart & then you'll have just one hour to check out before they're offered to the next person in the queue. If you don't buy in that time, you'll drop off the list and have to join the end of the queue again.
It's first come first served, so the sooner you join the waiting list the better your chance of grabbing one… There's over 1,000 people on the waiting list already, so click links above to make sure you're in the queue.
OUR STORY
2000trees was created in 2007 by music festival veterans after attending all the main industry events over a decade. Starting with a simple passion for music and the desire to create a dynamic, energetic and accessible event that put the fetival-goer at the top of their priorities.
learn more