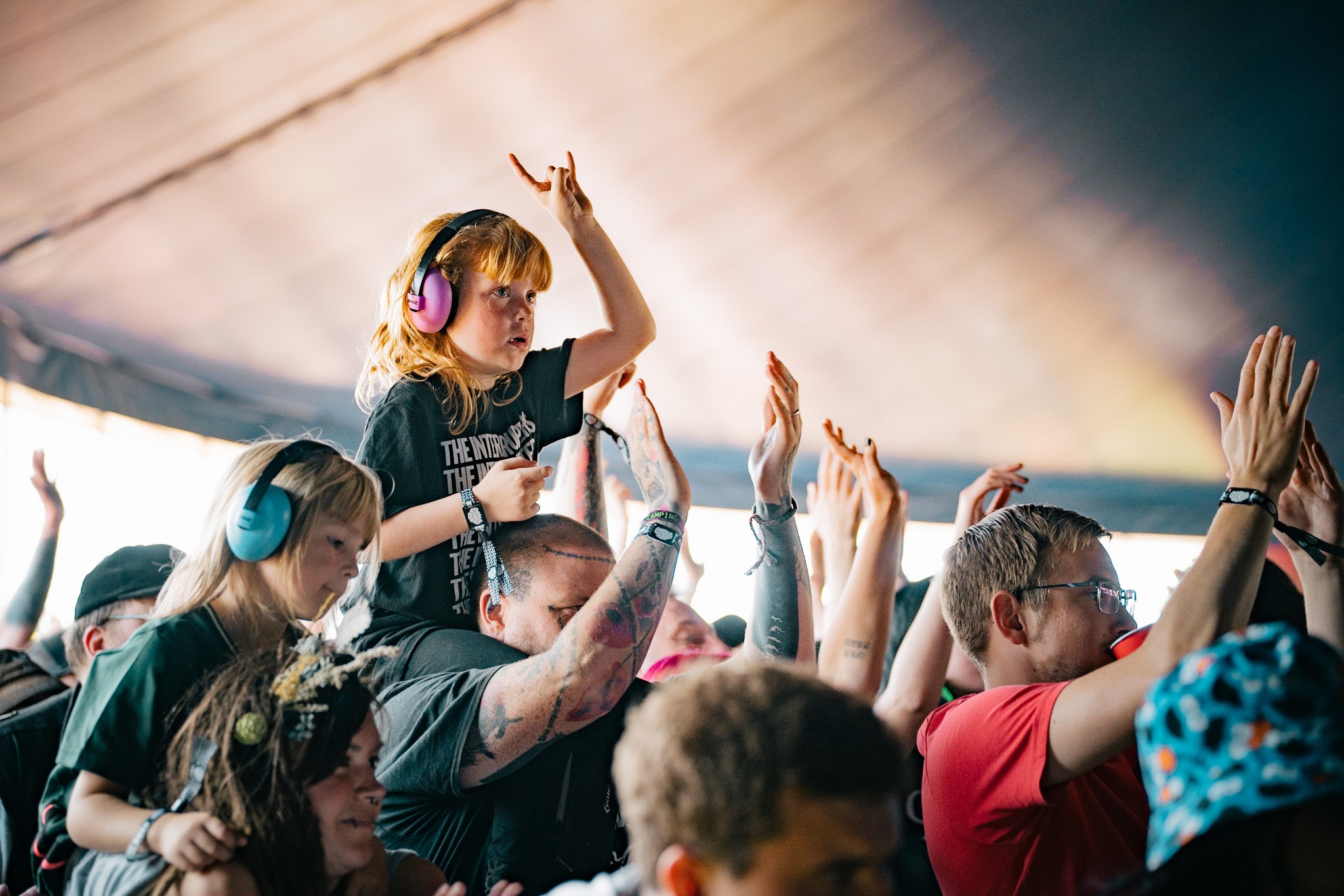 FAMILY-FRIENDLY ACTIVITIES AT 2000TREES
2000trees has loads of family-friendly fun to keep the kids entertained all festival long!
FAMILY CAMPING / QUIET CAMPING
Family Camping/ Quiet camping & overflow camping can be found by turning right after you enter the campsite and walking up the (slight) hill. If camping is looking busy make sure you head there as there's LOADS of space up the hill.
There's dedicated family camping in the top left of the main campsite.


NEW THIS YEAR!
Look out for our Trash Metal musical kids stage in the woods and help build a fort in the main arena kids area.


THE RETREAT: FAMILY CAMPING & PLAY AREA
Our family camping has a sheltered play area open all day - with morning activities such as story yoga, story-making and musical fun. There's dressing up, books to read and toys to share, as well as a small sandpit and seating for parents to take it easy. And there are child-first toilets – so no queues if you're young enough!


FOREST SCHOOL
Our ever-popular Forest School is open daytimes in the woods near to family camping, featuring child-led activities to learn how to be adventurous - make a fire, climb a tree or survive in the wild – the shade of the natural canopy makes it the perfect place for little ones to explore and engage when it gets really hot.
ROOM NO.7
Next door to Forest School, youngsters can explore our Room No. 7 play space – featuring our latest idea: the Trash Metal musical kids stage – inspiring the freedom to play at being in a band!
MAIN ARENA PLAY AREA
This sheltered play space in the main arena gives parents a place to chillout and catch their favourite bands at the same time, while kids can build a fort, play games and get active in a safe space.


COMMUNITY GUIDELINES
We've created these fun spaces for all children to enjoy and just be kids, please respect the areas.
Parents: children remain your responsibility, please supervise your children at all times.
OUR STORY
2000trees was created in 2007 by music festival veterans after attending all the main industry events over a decade. Starting with a simple passion for music and the desire to create a dynamic, energetic and accessible event that put the fetival-goer at the top of their priorities.
learn more