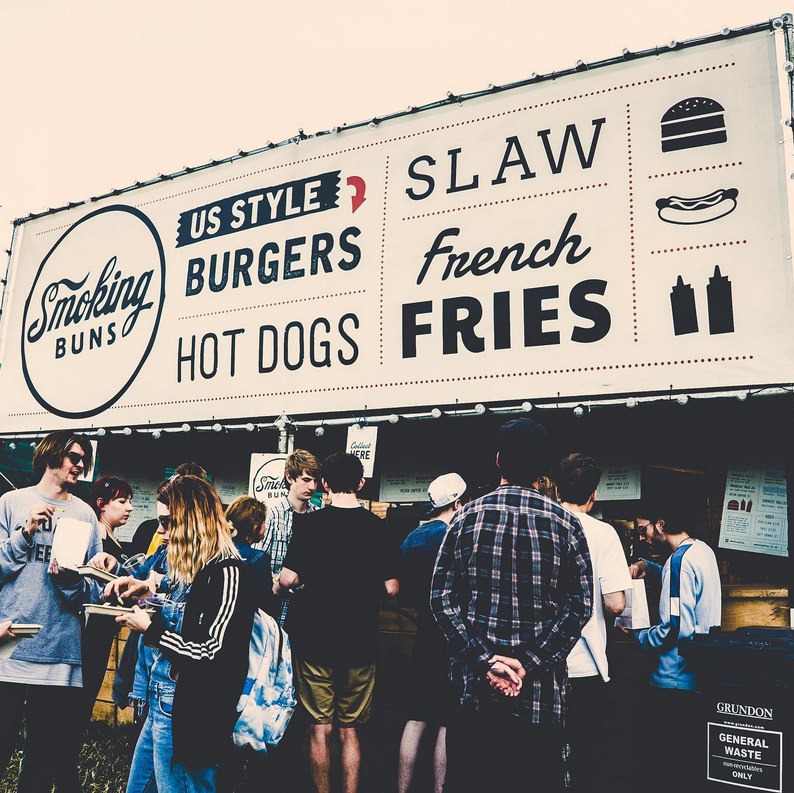 Food and Drink
FOOD AT 2000TREES
At 2000trees, we're mad about good food and we pride ourselves on providing some of the best festival food each summer. This year, you'll be glad to know that we're putting on our best ever spread with a hand-picked and diverse line-up of our favourite headline eateries.
It's really important to us you have a variety of delicious, affordable and sustainably sourced food, served up by independent traders. Get some energy and your bellies lined for your weekend at 2000trees!
We cater for all your dietary needs – including Vegetarian, Vegan and Gluten-Free options available all weekend, so there should be something to tickle everyone's tastebuds.
You can check out our News page to see if we've announced the Food Vendors for this year!
DRINKING AT 2000TREES


OUR DRINKS POLICY
As you know, we're an independent, multi award winning festival and we're sure you want us to stay that way!?
However because we're not owned by a massive corporation, we rely heavily on people buying a few beers, a few burritos & a few merch items in between the awesome bands we've booked.
So this year we're politely suggesting that only open containers of booze be brought from the campsites into the arenas. So yes you can bring what you're drinking from the campsites to the arenas, but maybe not a whole backpack full of booze???
That said we're not the fun police so we won't actually be enforcing this… More of a polite ask more than anything. 🙏
We realise that some of you may be feeling the pinch at the moment, so we're not going stop you bringing in whatever you like. It's very much a your festival, your rules kind of vibe…
However, to keep 2000trees chilled & independent – if you can afford a few beers, please do us a solid & buy them from our bars rather than Tesco's & we'll love you forever.
#HeroesBuyBeeros 🙂 🍺🍺🍺
OUR STORY
2000trees was created in 2007 by music festival veterans after attending all the main industry events over a decade. Starting with a simple passion for music and the desire to create a dynamic, energetic and accessible event that put the fetival-goer at the top of their priorities.
learn more